Unsolicited applications Copenhagen
one.com Copenhagen
Unsolicited applications Copenhagen
one.com Copenhagen
We are often looking for talented employees to join our Development, Product, Support, and Systems departments
You can read more about these departments below, and upload your application for review. If you have questions or want to hear more about other career opportunities at one.com, you are welcome to write Sigurd, P&C Specialist at sigurd.christiansen@group.one. We have several offices around the world. Note that if you apply here you will only be considered for open positions in Copenhagen.
When you apply unsolicited it is important that you have an idea of where you want to be working and what you want to be working with.
Please include your answers to the following questions in your application:
What sort of position are you looking for?
How does your previous experience qualify you for this position?
What are your strongest competencies in order to maintain this type of position?

Here is a list of departments within one.com and a short introduction to the departments:


Department: Development
Much more than just development!
Development carries the responsibility of developing our in-house custom-built products, while also handling external products such as all third party product integrations and the frontend to one.com, the order flow alongside the entirety of the control panel. This is of course done in close collaboration with product management and other stakeholders.
Development is also responsible for maintenance and support of these products, and make sure what we do is of a certain quality, which is why we carry QA in house. It is a whole-hearted team effort to ensure that we can take pride in the output our department composes.
Altogether, we have a development function, so we code, both for in house and external customers. We take pride in what we do, and our goal is to develop and focus on the right things at the right time. We gather information from all stakeholders involved in new ideas and execute to the best of our ability based on our product strategy. We put the customer in focus and drive decisions rooted in this.
"Being a Java developer at one.com provides me with a great opportunity to not only work with an interesting and complex software product but also with some of the nicest and smartest people I've met. The informal atmosphere in the office helps everyone feel welcome and at home, which ultimately results in a higher quality product due to well-executed collaboration. This is extremely important, as we have a direct impact on the customer's user experience with one.com."
- Dominik (Java developer in Business Support Systems)

Department: Product
Product is responsible for the overall product investments in one.com. The Product department owns the business case for each of the products and make sure products are developed and brought to market in line with the agreed strategy and business plan. The department owns the products from concept over development to market introduction and eventually retirement. The Products department consist of Product Managers, User Experience Designers, Graphic Designers, and 3rd party vendor management.
"As a Business Analyst for our storefront, I handle incoming requests, collect requirements and provide visibility and alignment across stakeholders, product managers, designers, and developers. I work closely with the storefront's product managers, collaborating during the development of one.com products. My colleagues are very skilled and it is a pleasure to learn from them every day. Being part of the Product team is inspiring, interesting and rewarding."
- Leticia (Business Analyst in Product Management - System Services)

Department: Support
Our support department consists of 6 language-specific teams; Danish, Swedish, Dutch, German, English and French.
The Danish, Swedish, Dutch & German teams are located at the Copenhagen office, and the English and French teams are located at the Cebu office. In 2020, one.com expanded the support team with a dedicated Phone Support team, that is located in the Malmö office. The one.com customer supporters, are first in line to solve all issues or questions our customers might encounter – 24/7, 365 days a year, via chat, e-mail and phone.
"As a supporter at one.com it is my job to help our customers through email and chat with issues ranging from mail set up to help with WordPress installations.
I feel that we have a good balance between the informal, formal and professionalism at one.com, which contributes to a healthy work environment.
one.com also has a lot of ways for you to improve yourself in your area. During my short time here, I've already been given exciting tasks and gotten the opportunity to specialize in more specific fields in the support.

If you're looking for a workplace where you're given all the tools you need, a great atmosphere amongst colleagues and opportunities to educate yourself in your field, I'd recommend you apply for a position here at one.com."
- Natasha (Danish speaking Customer Service Representative)



Department: Systems
Systems web/core
We are responsible for defining and maintaining one.com's web and database hosting platform. Our platform handles thousands of requests per second to our customers' websites. This also includes our CDN nodes as well as the application firewall in front of one.com. Keeping our web hosting platform in peak condition requires continuous monitoring and optimization which is done in close collaboration with the Tech OPS team in India.
one.com application hosting
We are responsible for the application-hosting platform used to host most of our in-house developed applications. This involves a lot of collaboration with the application development teams in Copenhagen, India and Dubai.
DNS
We are responsible for ensuring that we have DNS for all of our customers' domains, including DNSSEC on more than a million domains, which currently (2020) makes us one of the largest providers offering DNSSEC in the world.
SystemsAPI
We run and maintain a REST API (SystemsAPI) that the rest of one.com use to interact with our hosting platform for provisioning websites, creating mail accounts, database, running backup/restore jobs etc.
Migration tooling
One of the key advantages we have at One.com is our ability to migrate customer data to a new setup with almost no downtime for each website or mail account. We have developed and maintain most of our tooling used for this. These tools will also be extremely important during the integration of acquisitions, where we'll be involved in migrating website and DNS data.
"As a Systems Engineer at one.com, I enjoy working with well-designed systems, that are closely connected to millions of our customer's domains. I like that the solutions we make actually have an impact on the Internet. We have a very nice and informal working climate with colleagues that enjoy socialising - and who are among the most talented I have ever worked with. If you like challenges and want to be part of designing systems that will scale for tomorrow's load, one.com is the place to be!"
- Anders (Systems Engineer)


Other departments within one.com Copenhagen: Finance and People & Culture.
When you apply unsolicited please keep the above in mind and write down in which department you would wish to see yourself.


As a full-time employee at one.com Copenhagen, you are offered
Full pay during parental leave
A hybrid working model with 2-3 days at home a week
5 extra vacation days on top of your 5 weeks of vacation
Pension plan, health insurance, and an annual health check
World-class lunch arrangement provided by Meyers Kitchen
One of the best locations in Copenhagen right next to the Central Station
A modern office environment including MuteBoxes and ergonomic furniture
A free website with domain and hosting, where you can choose your own domain name
Apply now
Interviews will be conducted on an ongoing basis. For further questions regarding the position, you can send an email to P&C Specialist Sigurd Rønne Christiansen at sigurd.christiansen@group.one. Upload your CV and application through the recruitment platform by clicking 'Apply now' and following the steps. Be sure to check your spam folder for emails from us via Recruitio. For your personal data protection, please refrain from sending your CV and application as an email.
Since its establishment in 2002, one.com has been in constant development and is today part of group.one, which is one of the leading group companies in Europe in the administration and sale of domains, web hotels, and email. We have an international environment with a high level of flexibility and growing ambitions. We are proud to present our key numbers of business:
More than 2,000,000 great customers in 149 countries
With more than 3,000,000 registered domains to their name
1200 incredible people have chosen us as their employer
And the diversity stretches to more than 45 different nationalities
Remote, hybrid, or in-office, they carry us from more than 12 countries
And lastly, we are connecting 12 major brands well-established in the European market to lead us towards becoming number one - your European Champion

Diversity, Equity, and Inclusion
At group.one we are intentional about diversity, equity and creating an inclusive climate. We work not only across continents and countries, but also across gender expressions, generations, cultures, sexual orientations, religions, and perspectives.
Therefore, group.one is an equal opportunity workplace committed to equal employment opportunity regardless of race, colour, ancestry, sex, national origin, sexual orientation, age, citizenship, marital status, disability or gender identity/expression. Our commitment to diversity, equity, and inclusion is a fundamental part of our culture, and we believe that by embracing the unique qualities of each person, we enrich our collective experience and drive positive change.
Located near public transit
International environment
Location
Kalvebod Brygge 24 1560 København V Danmark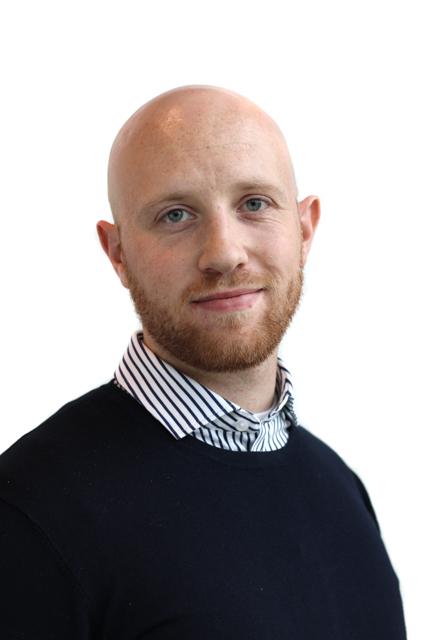 Sigurd Rønne Christiansen
P&C Specialist
sigurd.christiansen@group.one
+45 40210993