Head of QA
one.com Copenhagen
Head of QA
one.com Copenhagen
Head of QA for an international company in Copenhagen
Our awesome QA Test team has an open position, and we want to hear from you if this is something that triggers your attention:
Taking on the overall management and leadership responsibility for the quality assurance of software development across the CIO organization
Cross-department leadership cooperation
Leading by example to ensure that we deliver high-quality products
Defining the test strategy and approach for group.one's process IT systems
Working closely with stakeholders across the group to align on strategy and goals
Being an active part of the development process for group.one
Working as ONE
Your main task as Head of QA is to manage the QA teams across the CIO organization and ensure the quality and on-time delivery of all software that we release. You will work closely with stakeholders across the organization to align on strategy and be responsible for executing this strategy in the QA teams.

Key responsibilities
Management and leadership of the QA teams across the CIO organization
Coordinate multiple QA teams using different development models, such as Scrum and Kanban
Own the test strategy for the process IT organization
Focus on implementing test automation standards and practices
Hire, train, develop and motivate Quality Assurance staff
Work closely with stakeholders across the group
Plan and manage test activities
Keep yourself informed and educated about group.one products
Represent group.one and the test team in a positive and friendly way and respect all departments

Need to have
5+ years of experience managing testing within a large, complex organisation.
3+ years of people management experience
The ability to lead, plan and manage permanent and contract resources to meet agreed deadlines
Extensive experience with different project and development methodologies, such as PMI and Agile, and the management of testing within them
An aptitude for planning strategic direction, innovation and problem-solving
Extensive experience in all stages of testing, including system, system integration, performance and security testing
ISEB / ISTQB qualifications in Software Testing, preferably to Test Manager Practitioner level, or equivalent qualifications or experience
Negotiating skills and the ability to influence technical specialists and the business system users
Great communication skills in English
Inventive mindset
Patience with and respect towards different cultures and opinions

Nice to have
Experience working in the hosting industry
Budget and financial preparation/management
Recruitment process
The job ad was posted on June 28, 2023
Screening of all incoming candidates
1. interview on video with hiring manager, Daniel Dixon, SVP Process IT and Sigurd, P&C Specialist
2. interview at the Copenhagen office with Daniel Stryhn Larsen, Head of Development and Lise Riisbjerg, QA Team Manager
Contract go through and signing
Starting date is as soon as you are ready
The process can be subject to change along the way and should be considered a recruitment process template for this position.
As a full-time employee at one.com Copenhagen, you are offered
Full pay during parental leave
A hybrid working model with 2-3 days at home a week
5 extra vacation days on top of your 5 weeks of vacation
Pension plan, health insurance, and an annual health check
World-class lunch arrangement provided by Meyers Kitchen
One of the best locations in Copenhagen right next to the Central Station
A modern office environment including MuteBoxes and ergonomic furniture
A free website with domain and hosting, where you can choose your own domain name

Apply now
Interviews will be conducted on an ongoing basis. For further questions regarding the position, you can send an email to P&C Specialist Sigurd Rønne Christiansen at sigu@one.com. Upload your CV and application through the recruitment platform by clicking 'Apply now' and following the steps. Be sure to check your spam folder for emails from us via Recruitio. For your personal data protection, please refrain from sending your CV and application as an email.
Since its establishment in 2002, one.com has been in constant development and is today part of group.one, which is one of the leading group companies in Europe in the administration and sale of domains, web hotels, and email. We have an international environment with a high level of flexibility and growing ambitions. We are proud to present our key numbers of business:
More than 2,000,000 great customers in 149 countries
With more than 3,000,000 registered domains to their name
1200 incredible people have chosen us as their employer
And the diversity stretches to more than 45 different nationalities
Remote, hybrid, or in-office, they carry us from more than 12 countries
And lastly, we are connecting 12 major brands well-established in the European market to lead us towards becoming number one - your European Champion

Diversity and Inclusion
At group.one we are intentional about diversity, equality and creating an inclusive climate. We work not only across continents and countries, but also across gender expressions, generations, cultures, sexual orientations, religions, and perspectives.
Therefore, group.one is an equal opportunity workplace committed to equal employment opportunity regardless of race, colour, ancestry, sex, national origin, sexual orientation, age, citizenship, marital status, disability or gender identity/expression.
Located near public transit
International environment
Location
Kalvebod Brygge 24 1560 København V Danmark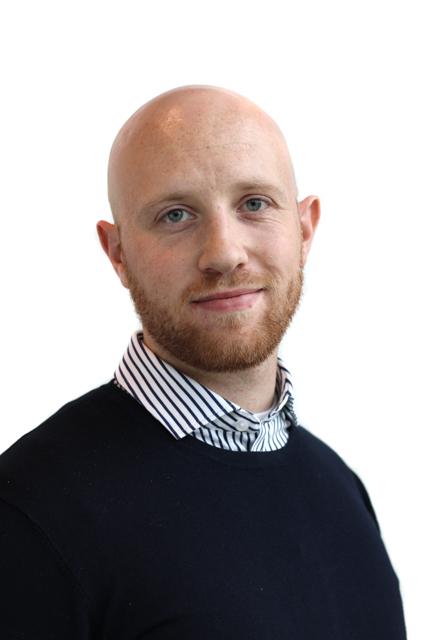 Sigurd Rønne Christiansen
P&C Specialist
sigurd.christiansen@group.one
+45 40210993