UX Designer
one.com Copenhagen
UX Designer
one.com Copenhagen
one.com is looking for a UX Designer to join the

UX

team in our Copenhagen

office
Our team is on a mission to design great user experiences that help our 2 million web customers in creating, configuring, and developing their web presence.
We are looking for a UX Designer with UX-writing experience who constantly advocates for the voice of the customer and fosters a mutual understanding of user-centred design within the organization. You will work with the UX and design in group.one, the parent company of one.com, team across the areas of UX/UI/Visual design and user research.
As a UX designer at group.one you report to the UX Team Lead. You will become a central point of contact for everything UX-related. And, to our 17 passionate designers, you are a sparring partner, who is inspiring, results-driven and keen to make a difference.
You do not shy away from getting your hands dirty. This means you will work closely with our product team and developers. To get insights right from the source, you will also be in close contact with representatives from teams in our Support department and of course talk to our customers about their needs.
You will be part of developing our companion app and website builder application, and you will be accountable for their quality in terms of user experience, usability and flow. You are going to be part of the entire journey and follow the ideas from start to end, including planning, user research, the development of flowcharts, wireframes, prototypes, follow-up on user interface design, and user testing (from usability testing to user behavioural interviews). Additionally, you will play an essential role in developing and delivering the company-wide user experience strategy and strengthening the expertise and collaboration of the UX and design team.
You have 5+ years of experience in UX design on web and mobile devices, with a portfolio to back it.

You have an academic degree in (UX) design, service design, social sciences (psychology, sociology, anthropology) or another relevant study

You are a deep functional expert with a broad and comprehensive grasp of the web- and app-based user experience design practice, methods, and theory

You have a solid knowledge of the design workflow and can tackle any project effortlessly

You have professional UX experience on a product team utilizing quantitative and qualitative data to drive the design and user experience

You have professional experience in user research and user experience design

You have the ability to report findings to the management as well as your team to increase base knowledge for all

You are good at managing stakeholders and working with tight timescales

You can present your ideas to relevant stakeholders and know how to get buy-in

You love solving complex problems, and you are an excellent communicator that excels at driving a human-centred cultural identity that people are drawn to

You have experience working in Agile / Scrum development

You have excellent English skills – spoken as well as written

You have experience with UX copywriting

You have had hands-on experience and expert knowledge of Figma

You have worked with a wide variety of research tools for many years (maze, HotJar, dovetail…)
You might have worked with design systems

You might have experience with marketing of software products, preferably SaaS products

You might be good with numbers and data

You might have experience with project management

You enjoy the minimalist functional aesthetics of Nordic Design and are keen to put your Design Vision to make the web more beautiful
The job ad was posted on September 15, 2023

Screening of all incoming candidates

1. online interview where you showcase your portfolio with hiring manager, Nick van der Meulen, Head of UX and Design and Rosa Medina Fàbregas, UX Team Lead
2a we ask you to make a UX case that we provide as preparation for the second interview

2b interview at the Copenhagen office where you present your UX case to Nick van der Meulen, Head of UX and Design, Rosa Medina Fàbregas, UX Team Lead and Madeline Bloedel, Product Manager - Website Builder

Contract go through and signing

The starting date is as soon as you are ready
The process can be subject to change along the way and should be considered a recruitment process template for this position.


As a full-time employee at one.com Copenhagen, you are offered
Full pay during parental leave
A hybrid working model with 2-3 days at home a week
5 extra vacation days on top of your 5 weeks of vacation
Pension plan, health insurance, and an annual health check
World-class lunch arrangement provided by Meyers Kitchen
One of the best locations in Copenhagen right next to the Central Station
A modern office environment including MuteBoxes and ergonomic furniture
A free website with domain and hosting, where you can choose your own domain name

Apply now
Interviews will be conducted on an ongoing basis. For further questions regarding the position, you can send an email to P&C Specialist Sigurd Rønne Christiansen at sigu@one.com. Upload your CV and application through the recruitment platform by clicking 'Apply now' and following the steps. Be sure to check your spam folder for emails from us via Recruitio. For your personal data protection, please refrain from sending your CV and application as an email.
Since its establishment in 2002, one.com has been in constant development and is today part of group.one, which is one of the leading group companies in Europe in the administration and sale of domains, web hotels, and email. We have an international environment with a high level of flexibility and growing ambitions. We are proud to present our key numbers of business:
More than 2,000,000 great customers in 149 countries
With more than 3,000,000 registered domains to their name
1200 incredible people have chosen us as their employer
And the diversity stretches to more than 45 different nationalities
Remote, hybrid, or in-office, they carry us from more than 12 countries
And lastly, we are connecting 12 major brands well-established in the European market to lead us towards becoming number one - your European Champion

Diversity and Inclusion
At group.one we are intentional about diversity, equality and creating an inclusive climate. We work not only across continents and countries, but also across gender expressions, generations, cultures, sexual orientations, religions, and perspectives.
Therefore, group.one is an equal opportunity workplace committed to equal employment opportunity regardless of race, colour, ancestry, sex, national origin, sexual orientation, age, citizenship, marital status, disability or gender identity/expression.
Located near public transit
International environment
Location
Kalvebod Brygge 24 1560 København V Danmark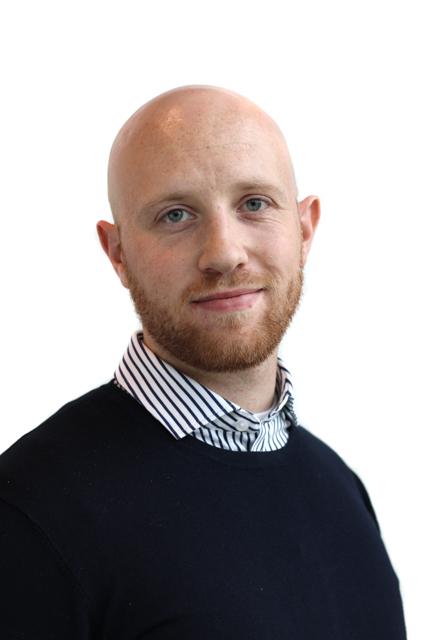 Sigurd Rønne Christiansen
P&C Specialist
sigurd.christiansen@group.one
+45 40210993