ESG Manager
one.com Copenhagen
ESG Manager
one.com Copenhagen
group.one is looking for an ESG Manager
In this role, you will be responsible for managing the company's overall Environmental, Social, and Governance (ESG) program.
As ESG Manager, you will work with managers, employees, and shareholders to address the organisation's environmental responsibility approach to minimising group.one's environmental impact and making sure the group is aligned with ESG policies and requirements.
You will work closely with our ESG Manager, Eva, seated in Copenhagen.

Your Tasks
Develop, implement and execute our group sustainability program aligned with our strategy
Anchoring the ESG agenda in the overall company strategy in collaboration with management
Operational implementation of the ESG strategy initiatives
Lead, develop and coordinate our annual sustainability reporting and assurance processes, ensuring compliance with relevant reporting standards and regulations (e.g. GRI, CSRD, EU Taxonomy)
Analyze and coordinate reporting to selected ESG ratings (e.g. EcoVadis, CDP)
Identify, Develop and implement corporate sustainability initiatives
Taking charge of sustainability projects, driving them towards successful outcomes
Maintaining an active and open dialogue with key stakeholders and serving as the international corporate-level subject matter expert
Work on ESG communication material to promote the organization's sustainability initiatives and achievements
Cultivating a culture of sustainability by engaging employees and spearheading the development of sustainability training programs.
Stay updated about emerging sustainability trends, regulations, and best practices to drive continuous improvement
Drafting and implementing suitable organisational policies and procedures relating to sustainability, preparing reports, presentations and proposals
Maintaining a working knowledge of, and ensuring compliance with all applicable sustainability-related laws and regulations
Acting as the responsible person for all sustainability matters
Market monitoring
Cooperation with external partners and consultants

Your Profile
Bachelor's or Master's degree in sustainability, environmental science, business, or a related field
3+ years of work experience in managing sustainability in an international company
Experience in developing and implementing sustainability strategies and initiatives
Strong leadership skills, cooperative attitude, and ability to successfully manage a global matrix organization and networks
You're well-equipped to handle pressure and have a talent for managing and prioritizing multiple projects effectively
As a communication talent, you have, excellent writing, presentation and communications skills in English (C1 Level)
Familiarity with sustainability reporting frameworks and regulations as well as ESG ratings and their application
Experience in company and product carbon footprint calculation
Analytical and strategic thinking
Hands-on mentality
Recruitment process
The job ad was posted on October 2, 2023 (and redacted on October 31)
Screening of all incoming candidates
1. interview on video with hiring manager, Thomas, Director People & Culture DE/CH and Eva, ESG Manager
2. interview at the local office with relevant stakeholders
Contract go through and signing
Starting date is as soon as you are ready
The process can be subject to change along the way and should be considered a recruitment process template for this position.
As a full-time employee at one.com Copenhagen, you are offered
Full pay during parental leave
A hybrid working model with 2-3 days at home a week
5 extra vacation days on top of your 5 weeks of vacation
Pension plan, health insurance, and an annual health check
World-class lunch arrangement provided by Meyers Kitchen
One of the best locations in Copenhagen right next to the Central Station
A modern office environment including MuteBoxes and ergonomic furniture
A free website with domain and hosting, where you can choose your own domain name

Apply now
Interviews will be conducted on an ongoing basis. For further questions regarding the position, you can send an email to P&C Specialist Sigurd Rønne Christiansen at sigurd.christiansen@group.one. Upload your CV and application through the recruitment platform by clicking 'Apply now' and following the steps. Be sure to check your spam folder for emails from us via Recruitio. For your personal data protection, please refrain from sending your CV and application as an email.
Since its establishment in 2002, one.com has been in constant development and is today part of group.one, which is one of the leading group companies in Europe in the administration and sale of domains, web hotels, and email. We have an international environment with a high level of flexibility and growing ambitions. We are proud to present our key numbers of business:
More than 2,000,000 great customers in 149 countries
With more than 3,000,000 registered domains to their name
1200 incredible people have chosen us as their employer
And the diversity stretches to more than 45 different nationalities
Remote, hybrid, or in-office, they carry us from more than 12 countries
And lastly, we are connecting 12 major brands well-established in the European market to lead us towards becoming number one - your European Champion

Diversity, Equity, and Inclusion
At group.one we are intentional about diversity, equity and creating an inclusive climate. We work not only across continents and countries, but also across gender expressions, generations, cultures, sexual orientations, religions, and perspectives.
Therefore, group.one is an equal opportunity workplace committed to equal employment opportunity regardless of race, colour, ancestry, sex, national origin, sexual orientation, age, citizenship, marital status, disability or gender identity/expression. Our commitment to diversity, equity, and inclusion is a fundamental part of our culture, and we believe that by embracing the unique qualities of each person, we enrich our collective experience and drive positive change.
Located near public transit
International environment
Location
Kalvebod Brygge 24 1560 København V Danmark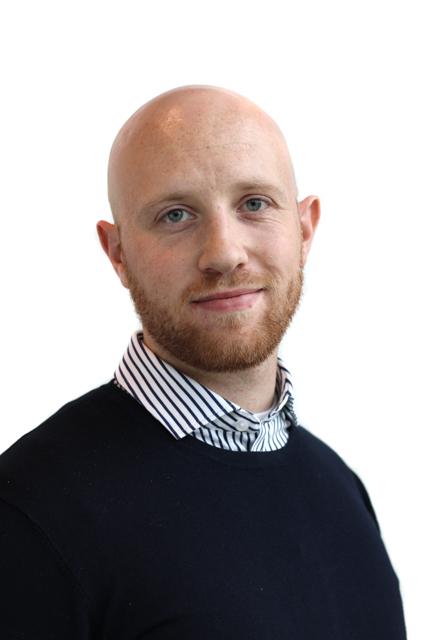 Sigurd Rønne Christiansen
P&C Specialist
sigurd.christiansen@group.one
+45 40210993