Data Analyst
one.com Copenhagen
Data Analyst
one.com Copenhagen
Data Analyst
group.one gathers 100+ TB of data every single day – DNS records, visits to websites, purchases in web shops, and much more. We are looking for a Data Analyst who is excited about data and willing to contribute to the ongoing development group.one's data capabilities. In collaboration with the rest of the Data department, you will leverage our modern data stack to help inform and guide decision-making and strategy across the company. It is all about using data to help normal users to get more done online.

What you will do
Act as data ambassador towards your stakeholders
Work as part of a cross-functional data department to build, maintain and support an ecosystem of analysis-friendly datasets and dashboards that provide actionable insights
Identify upcoming data needs and enhance existing dashboards and analyses or build new ones to fill those needs
Support and empower your stakeholders to efficiently answer their own questions
Work with partners in product and marketing on how to measure and assess performance - own essential metrics and key performance indicators

Further improve way-of-work, methods, and environment of analytics
Researching, developing and implementing data-gathering methods
Work with the Data team to question and improve our data practices in order to cater to stakeholder needs more effectively and scalable way

What we are hoping you are
Able to explain complex topics in simple terms
Curious about new data trends and potential use cases. Be an advocate for best practices and continued learning
Detail-oriented when needed. Being able to decide on the right level of details, e.g., knowing the difference between important data from less important, and important tasks from less important ones
Able to keep promises and remain a trusted business partner
A strong team member in a growing team of data scientists, data engineers, and BI specialists

What we are hoping you know
Supplying analytics solutions for existing teams, with the ability to take open-ended goals and scope them into defined and impactful objectives
Skilled in SQL or Python for development, data analysis and integration
Proficient in how to visualise results in the most effective way, preferably in Tableau

We offer
A chance to work with a modern data stack with tools like Snowflake, DBT, Tableau, Airbyte and Airflow
A wide range of interesting data points ready to be analysed and a company ready to implement your data products, impacting our 2+ million customers (and 3+ million domains - increasing year-by-year)
Being part of group.one where data-driven is one of the main drivers for achieving success

As a full-time employee at one.com Copenhagen, you are offered
Full pay during parental leave
A hybrid working model with 2-3 days at home a week
5 extra vacation days on top of your 5 weeks of vacation
Pension plan, health insurance, and an annual health check
World-class lunch arrangement provided by Meyers Kitchen
One of the best locations in Copenhagen right next to the Central Station
A modern office environment including MuteBoxes and ergonomic furniture
A free website with domain and hosting, where you can choose your own domain name

Apply now
Interviews will be conducted on an ongoing basis. For further questions regarding the position, you can send an email to P&C Specialist Sigurd Rønne Christiansen at sigu@one.com. Upload your CV and application through the recruitment platform by clicking 'Apply now' and following the steps. Be sure to check your spam folder for emails from us via Recruitio. For your personal data protection, please refrain from sending your CV and application as an email.
Since its establishment in 2002, one.com has been in constant development and is today part of group.one, which is one of the leading group companies in Europe in the administration and sale of domains, web hotels, and email. We have an international environment with a high level of flexibility and growing ambitions. We are proud to present our key numbers of business:
More than 2,000,000 great customers in 149 countries
With more than 3,000,000 registered domains to their name
1200 incredible people have chosen us as their employer
And the diversity stretches to more than 45 different nationalities
Remote, hybrid, or in-office, they carry us from more than 12 countries
And lastly, we are connecting 12 major brands well-established in the European market to lead us towards becoming number one - your European Champion

Diversity and Inclusion
At group.one we are intentional about diversity, equality and creating an inclusive climate. We work not only across continents and countries, but also across gender expressions, generations, cultures, sexual orientations, religions, and perspectives.
Therefore, group.one is an equal opportunity workplace committed to equal employment opportunity regardless of race, colour, ancestry, sex, national origin, sexual orientation, age, citizenship, marital status, disability or gender identity/expression.
Located near public transit
International environment
Location
Kalvebod Brygge 24 1560 København V Danmark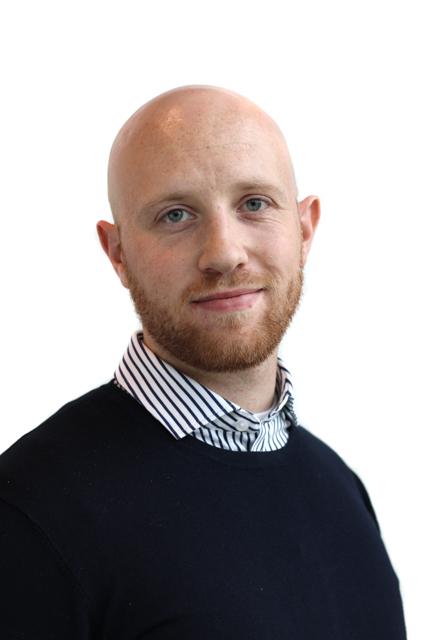 Sigurd Rønne Christiansen
P&C Specialist
sigurd.christiansen@group.one
+45 40210993