Customer Sales Representative
one.com Copenhagen
Customer Sales Representative
one.com Copenhagen
Customer Sales Representative (Danish Market)
Are you passionate about customer success and eager to empower customers to reach their full potential? If so, we have an exciting opportunity for you to join our dynamic sales team at one.com.
As a Customer Sales Representative, you will play a vital role in proactively engaging with our customers to enhance their website performance by offering upgraded hosting packages and solutions.

Key Responsibilities
Identify customers experiencing performance issues on their websites and provide expert advice on settings, caching, and alternative packages and add-ons.
Qualify potential customers for upgrade, upsell, or cross-sell opportunities.
Proactively contact customers to provide information about boosting website performance through upgraded hosting packages.
Understanding our role within the larger organisation; group.one and offer insights into group.one products and services,
Take ownership of customer cases, ensuring timely follow-up to ensure customer satisfaction.
Stay updated and well-versed in one.com products, procedures, and policies.
Utilise CRM (Zendesk Sell) to maintain a structured and detailed pipeline for reporting purposes.

Qualifications
Fluency in Danish as a native speaker
Exceptional English verbal and written communication skills
Strong technical understanding and knowledge of WordPress at both user and administration levels
Sales and/or Customer success experience or Sales-oriented customer service skills, including empathy, active listening, and a solution-oriented mindset
A passion for engaging with customers and the ability to turn unhappy customers into happy ones
Willingness to learn and continuously improve your skills
A team player mindset and a desire to share successful practices with your colleagues

Recruitment process
Job posting date: Start of November
Screening of all incoming candidates
quick phone call by Manager, Lie, and maybe P&C Specialist, Sigurd
In-person interview at the Copenhagen office with Manager, Lie and Sales Director, Gerrit-Jan
Contract offer and signing
Preferred start date in early 2024
The process can be subject to change along the way and should be considered a recruitment process template for this position.

As a full-time employee at one.com Copenhagen, you are offered
Full pay during parental leave
A hybrid working model with 2-3 days at home a week
5 extra vacation days on top of your 5 weeks of vacation
Pension plan, health insurance, and an annual health check
World-class lunch arrangement provided by Meyers Kitchen
One of the best locations in Copenhagen right next to the Central Station
A modern office environment including MuteBoxes and ergonomic furniture
A free website with domain and hosting, where you can choose your own domain name

Apply now
Interviews will be conducted on an ongoing basis. For further questions regarding the position, you can send an email to P&C Specialist Sigurd Rønne Christiansen at sigurd.christiansen@group.one. Upload your CV and application through the recruitment platform by clicking 'Apply now' and following the steps. Be sure to check your spam folder for emails from us via Recruitio. For your personal data protection, please refrain from sending your CV and application as an email.
Since its establishment in 2002, one.com has been in constant development and is today part of group.one, which is one of the leading group companies in Europe in the administration and sale of domains, web hotels, and email. We have an international environment with a high level of flexibility and growing ambitions. We are proud to present our key numbers of business:
More than 2,000,000 great customers in 149 countries
With more than 3,000,000 registered domains to their name
1200 incredible people have chosen us as their employer
And the diversity stretches to more than 45 different nationalities
Remote, hybrid, or in-office, they carry us from more than 12 countries
And lastly, we are connecting 12 major brands well-established in the European market to lead us towards becoming number one - your European Champion

Diversity, Equity, and Inclusion
At group.one we are intentional about diversity, equity and creating an inclusive climate. We work not only across continents and countries, but also across gender expressions, generations, cultures, sexual orientations, religions, and perspectives.
Therefore, group.one is an equal opportunity workplace committed to equal employment opportunity regardless of race, colour, ancestry, sex, national origin, sexual orientation, age, citizenship, marital status, disability or gender identity/expression. Our commitment to diversity, equity, and inclusion is a fundamental part of our culture, and we believe that by embracing the unique qualities of each person, we enrich our collective experience and drive positive change.
Located near public transit
International environment
Location
Kalvebod Brygge 24 1560 København V Danmark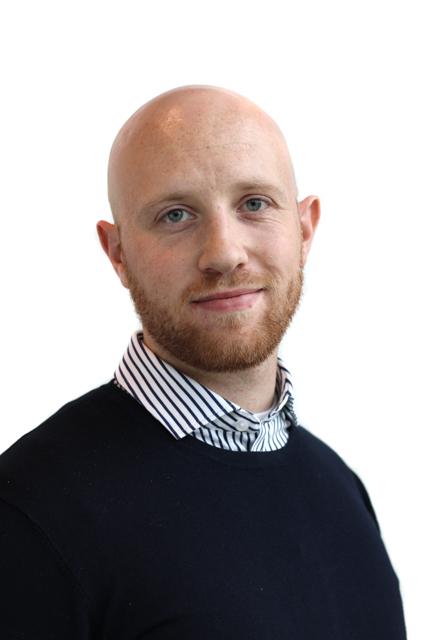 Sigurd Rønne Christiansen
P&C Specialist
sigurd.christiansen@group.one
+45 40210993