ISMS Specialist
one.com Copenhagen
ISMS Specialist
one.com Copenhagen
We are looking for an ISMS Specialist to join group.one in Copenhagen
We are searching for an ISMS Specialist to join group.one in Copenhagen. We understand that the best solutions arise from a deep knowledge of the domain and through extensive collaboration, both internally and externally. We are looking for someone interested in ISMS development and maintenance, who has a strong understanding of the Information Security domain. Our collaborative approach means that the individual should be prepared to engage with various stakeholders. A willingness to dive deep into the content, coupled with a systematic approach, is key to success in this role.

We recognize that security-related regulatory requirements are increasing, and we acknowledge that this demands more resources. Your primary objectives will be to support the maintenance of our ISMS, integrate these regulatory requirements into the ISMS, and continuously optimize. This will be done collaboratively with engaged and dedicated security colleagues.

The job
Keep updated with the best industry practices, regulatory requirements, guidelines, and standards. Collaborate with the relevant stakeholders to ensure the organization's compliance.
Establish and maintain regulatory compliance for the group.
Align our security policies (one.ISMS) with the relevant procedures and guidelines to meet regulatory requirements.
Prioritize tasks based on their potential impact and likelihood, understanding the risks associated with regulatory requirements.
Work with the CISO to ensure that our regulatory initiatives align with the organization's strategic goals.
Regularly conduct audits to determine the organization's compliance level.
Lead internal evaluations and, when needed, work with external auditors.
Promote security awareness measures.
Assist in InfoSec's overarching risk assessments and identification.
Monitor, analyze, and report security incidents following our established processes.
Need to have
Bachelor's degree in computer science, information systems, or a related field
Familiar with the regulatory landscape, and best practices
Grasp of the Information Security domain
Analytical and problem-solving skills, with the ability to think critically and make sound risk-based decisions.
Excellent communication and interpersonal skills, with the ability to collaborate effectively with stakeholders at all levels
Project management skills, with the ability to lead and coordinate cross-functional task
Nice to have
Interest in IT security
Stakeholder management
Project planning and coordination
Good ability to collaborate with others, including understanding others' motivation
Ability to drive complex topics independently
Organized and structured way of working
Visa
At group.one, we firmly believe that talent knows no borders. We extend a warm welcome to applicants from across the globe to join our diverse team, and we encourage individuals of all nationalities to apply. To ensure exceptional candidates can embark on our exciting journey, we proudly cover the costs of the visa application process, including visa fees, and provide financial support for your flight to Copenhagen, Denmark. Your skills, experience, and unique perspective are our top priorities. We also assist in finding suitable accommodation for you as we are committed to making your transition to Copenhagen as seamless as possible, so you can thrive in our dynamic work environment from day one.
As a full-time employee at group.one Copenhagen, you are offered
Full pay during parental leave
A hybrid working model with 2-3 days at home a week
5 extra vacation days on top of your 5 weeks of vacation
Pension plan, health insurance, and an annual health check
World-class lunch arrangement provided by Meyers Kitchen
One of the best locations in Copenhagen right next to the Central Station
A modern office environment including MuteBoxes and ergonomic furniture
A free website with domain and hosting, where you can choose your own domain name

Apply now
The expected start date is January 2, 2024. Interviews will be conducted on an ongoing basis. For further questions regarding the position, you can email P&C Specialist Sigurd Rønne Christiansen at sigurd.christiansen@group.one. Upload your CV and application through the recruitment platform by clicking 'Apply now' and following the steps. Be sure to check your spam folder for emails from us via Recruitio. For your personal data protection, please refrain from sending your CV and application as an email.
Since its establishment in 2002, one.com has been in constant development and is today part of group.one, which is one of the leading group companies in Europe in the administration and sale of domains, web hotels, and email. We have an international environment with a high level of flexibility and growing ambitions. We are proud to present our key numbers of business:
More than 2,000,000 great customers in 149 countries
With more than 3,000,000 registered domains to their name
1200 incredible people have chosen us as their employer
And the diversity stretches to more than 45 different nationalities
Remote, hybrid, or in-office, they carry us from more than 12 countries
And lastly, we are connecting 12 major brands well-established in the European market to lead us towards becoming number one - your European Champion

Diversity, Equity, and Inclusion
At group.one we are intentional about diversity, equity and creating an inclusive climate. We work not only across continents and countries, but also across gender expressions, generations, cultures, sexual orientations, religions, and perspectives.
Therefore, group.one is an equal opportunity workplace committed to equal employment opportunity regardless of race, colour, ancestry, sex, national origin, sexual orientation, age, citizenship, marital status, disability or gender identity/expression. Our commitment to diversity, equity, and inclusion is a fundamental part of our culture, and we believe that by embracing the unique qualities of each person, we enrich our collective experience and drive positive change.
Located near public transit
International environment
Location
Kalvebod Brygge 24 1560 København V Danmark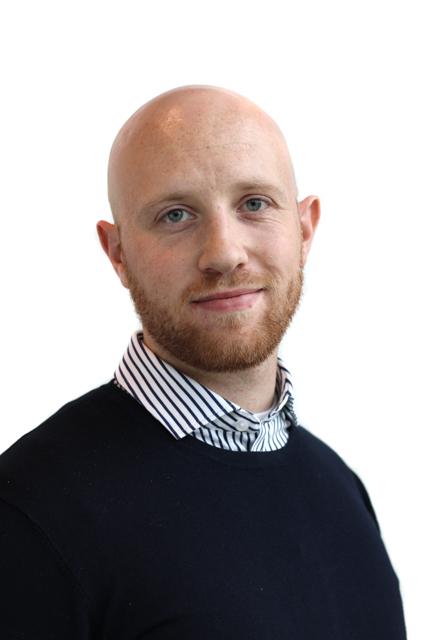 Sigurd Rønne Christiansen
P&C Specialist
sigurd.christiansen@group.one
+45 40210993